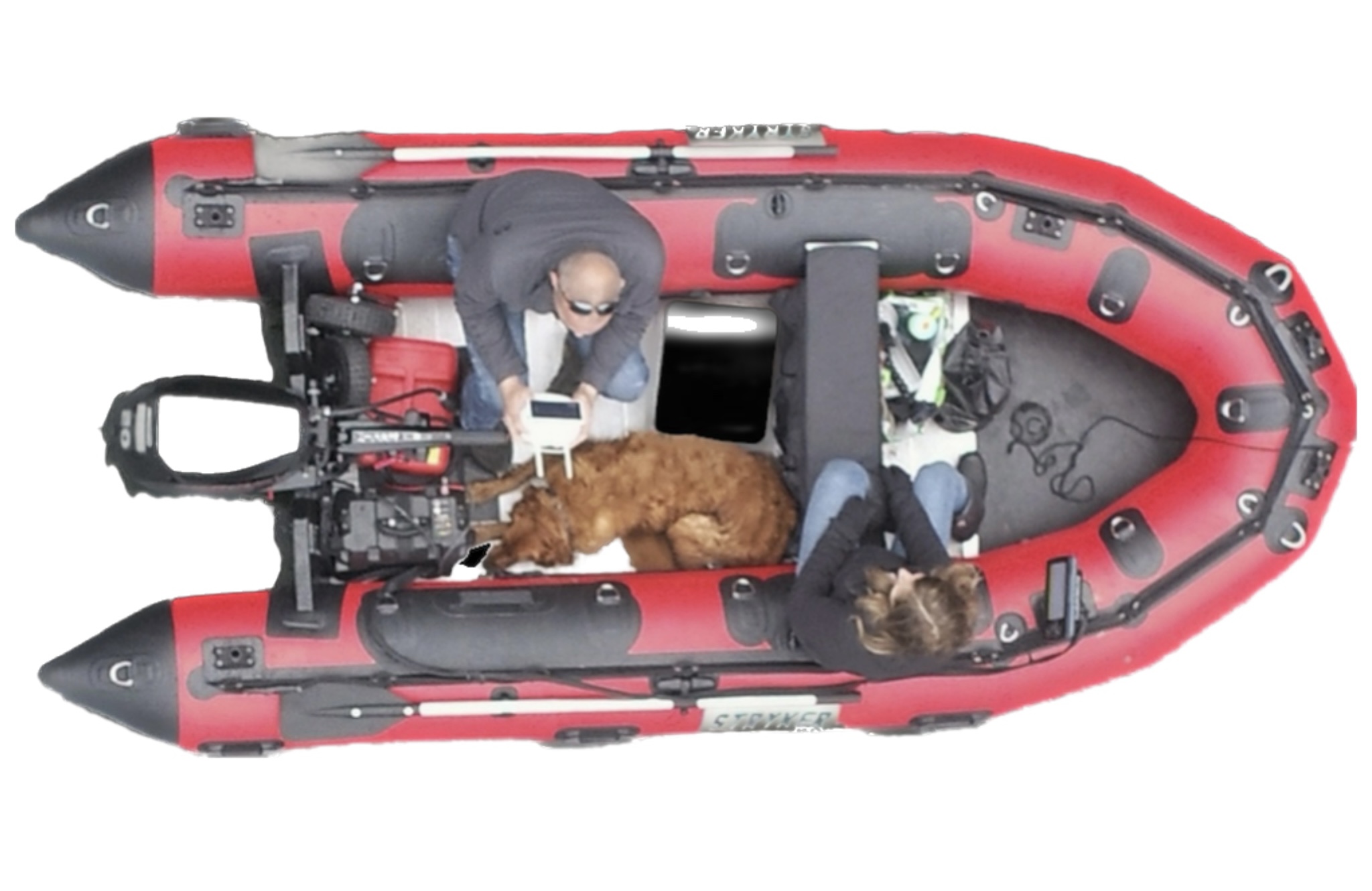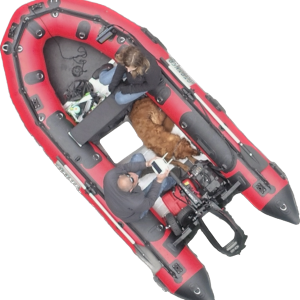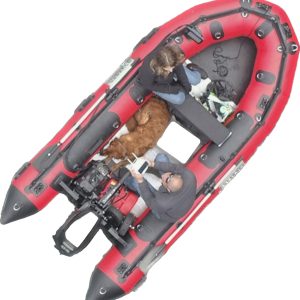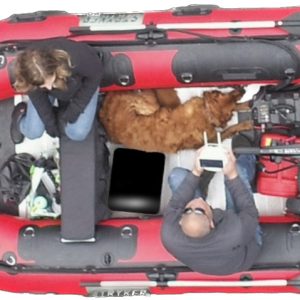 2022 Stryker LX 380 (12' 5") Inflatable Boat
2022 clearance, brand new in box.
Stryker LX 380 Overview:
The Stryker LX 380 is the perfect boat for a family of 4. This inflatable boat has remained a best seller due to incredible compromise between size and weight. Added bonus: NEW A-Style Bow with improved keel rise. Plus 5 Scotty® bases pre-installed at time of manufacturing to plug and play up to 30 different Scotty® accessories for all your fishing adventures. This is best paired with a lightweight 20HP EFI outboard for optimal performance.
Material & Construction:
The Stryker LX 380 comes with the additional bottom protection of 1.2mm fabric with our signature Stryker Shield® hull protection. Stryker Shield® is an 8" wide corrugated rubber strip that protects the bottom of the tubes and keel.   Stryker Inflatable Boats are constructed with the highest grade imported German Mehler PVC using the latest thermowelding technology.  Thermowelding is a process using heat welding that bonds the material together that creates superior strength and durability over the traditional 4 layer overlapping seam technology used by most companies.
The  LX 380 inflatable boat features a 15" heavy duty 1 piece reinforced aluminum transom.  The Stryker fully welded aluminum transom removes the most common failure point (wood and plastic 3 piece transoms) found on all other inflatable boats on the market.  The 15" transom gives you the ability to add a short shaft prop outboard motor.
This vessel offers 4 Air Chambers, 1890lbs weight capacity and maximum 8 person capacity.  Stryker Inflatable Boats are constructed with a heavy duty interlocking aluminum floor system with side stringers.
Motor Recommendation for the Stryker LX 380:
20HP short shaft prop outboard manual or electric start.
Every boat comes fully equipped with military grade wrap around life line and interior grab line, multiple heavy duty D-ring systems installed throughout,  fuel tank/battery box tie down, heavy duty transom motor mount, welded towing/lifting eyes on transom, towing eyes on bow, with heavy duty D-handle for use with Stryker launching wheel system.  Included in your package: one set of oars, double set of aluminum seats, 1680 denier boat bag, floor bag, bow bag, smart cargo bag bench cushion, repair kit and foot pump.
Included:
This Stryker Inflatable Boat package comes in 2 bags, 1 for your boat and 1 for your aluminum floor system.
Dimensions of Boat in Bag: 51 x 26 x 17"
Boat Only Weight: 126 lbs
Dimensions of Aluminum Floor in Bag: 43 x 24 x 5"
Floor Only Weight: 55 lbs
Available in Storm Grey or Rescue Red.  Aluminum Floor.
SIZE
Overall Length: 380cm or 12′ 5″
Inside Length: 260cm or 8′ 5″
Overall Width: 172cm or 5′ 6″
Inside Width: 80cm or 2′ 6″
Shipping Weight: 201 lbs
Tube Diameter: 46cm 1′ 5″
# of Air Chambers: 4
PVC Thickness: 1.2mm & .9mm
Dimensions of Boat in Bag: 51 x 26 x 17″
Boat Only Weight: 126 lbs
Dimensions of Aluminum Floor in Bag: 43 x 24 x 5″
Floor Only Weight: 55 lbs
CAPACITY
Max Load: 857kg or 1890lbs
Max # people: 8
Max Motor: 30 HP
Max Motor Weight: 119kg or 262 lbs
Transom Height: 15"
Max Tube Pressure: 3.6 psi
Foot Pump
Bow Bag
Seat Bag
Repair Kit
2 x Aluminum Bench Seat
Boat Bag
Floor Bag
Aluminum Oars