How to Use Storage Cover For A Stryker Inflatable Boat: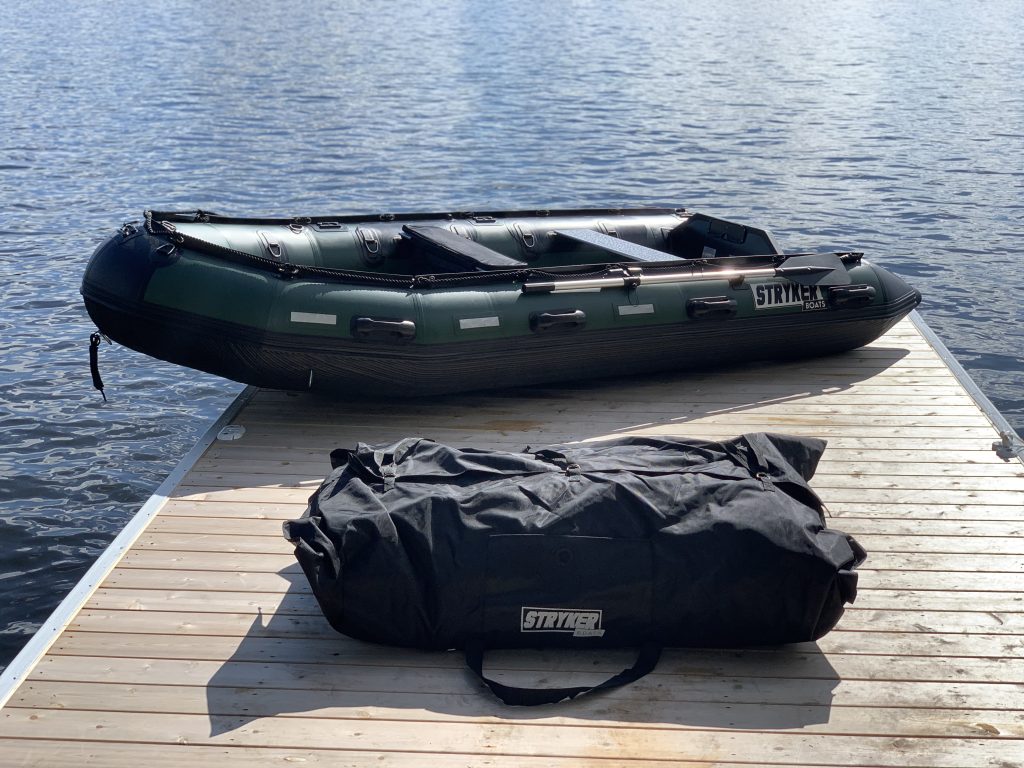 Why should you use it:
Our Anti UV covers for our Stryker Inflatable Boats are perfect for protecting your boat against dirt, debris & UV. This cover is best suited for use while the boat is stationary and is the perfect option for those who store their boats outside.
How to Store a Stryker Inflatable Boat:
One of the advantages of owning a Stryker Inflatable Boat is that no matter the size, you can deflate it and compact it into its boat bag, which is standard with your boat purchase. We have two bags for your boats depending on which floor option you choose, one of our boat carrying bags is designed and fitted specifically for your boat and model. If you choose the aluminum floor option, we have another bag designed to hold your aluminum floor for easy storage and the ability to stack your bags for the season. If you have a Stryker boat on a trailer, be sure to prep your boat before storing it for the winter season. Make sure to remove your transom drain plug and jack your trailer up so water can escape through the drain.
How to Clean your Stryker Inflatable Boats:
Stryker Inflatable Boats longevity depends on how well you maintain your boat.
Regular cleaning and thorough cleaning before storing your boat for the season will keep it looking its best for years to come.
This easy process can be done by in 6 steps:
Rinsing the inside and outside of the boat
Apply a soap water solution
We recommend brushing with a bristle brush to scrub any dirt and debris
Thoroughly wash off the soapy residue
Spraying liberally with aerospace 303
Wipe the boat with a microfiber towel.
This video demonstrates how we clean our Stryker Inflatable Boats and which products we prefer.
To find out more about Stryker Boats, don't hesitate to reach out and contact us online. You can also email us at [email protected] or on the phone at 1.604.783.5774 and toll-free at 1.844.322.BOAT (2628).
You can also learn more about the Stryker DIfference here.
Check out our Social Media channels for updates
Facebook: Stryker Boats – Home | Facebook
Instagram: Premium Inflatable Boats (@strykerboats) • Instagram photos and videos
TikTok: Stryker Boats (@strykerboats) TikTok | Watch Stryker Boats's Newest TikTok Videos