Inflatable boats are a popular choice for those who want to spend some good time on the water because of their versatility and convenience. But, to make the most out of your inflatable boat, it is essential to have the right Inflatable boat accessories which help enhance your boating experience and make it safer, more comfortable, and more enjoyable.
Here are some essential inflatable boat accessories that can improve your boating experience:
Pumps are one of the most essential inflatable boat accessories for inflatable boats as they help you inflate your boat quickly and efficiently. You can choose between manual (hand or foot) or electric pumps, depending on your preference.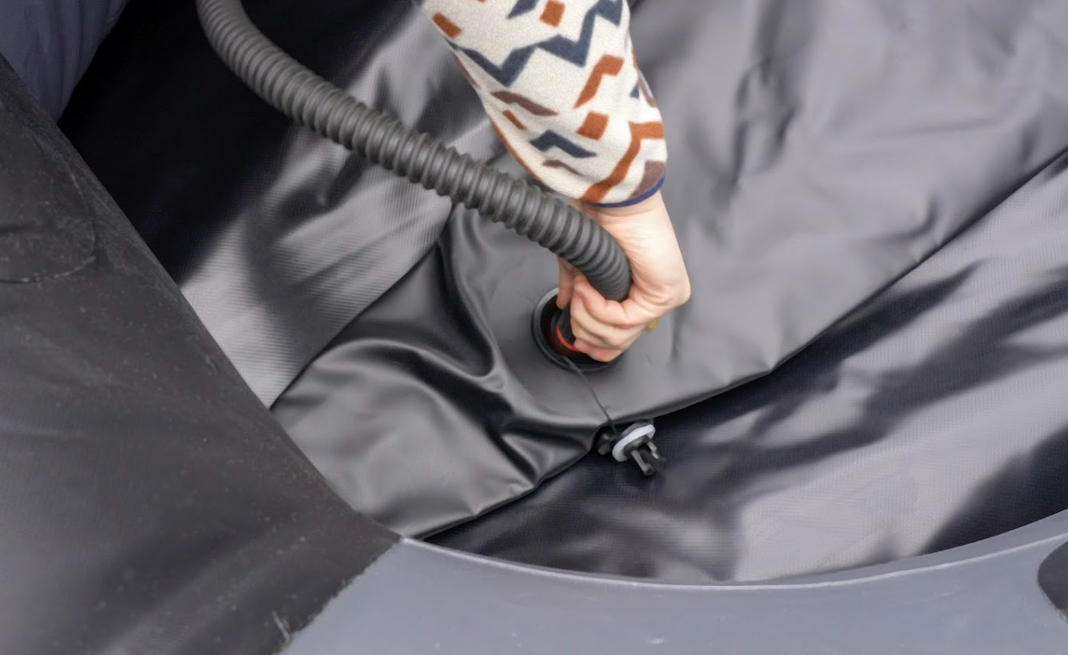 Boat wheels, also known as launching wheels, make transporting and launching your boat much easier, especially if you need to move it across rocky terrain.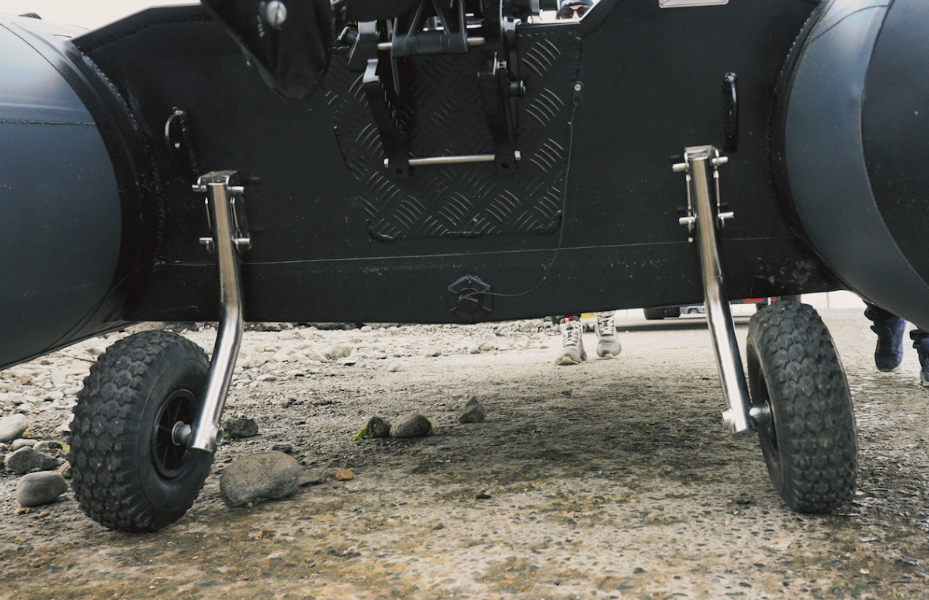 Boat bags help protect your boating equipment while on the water. There are many different options available to store different types of items. Such as:
— Bow bags are located in the bow of an inflatable boat to store quick-access items for control of the boat.
— Smart Cargo bags are our signature bench bag with cushion and 4 zippered pockets.
— Easy Load bags are a cross style carry bag for your bat for easy transportation. Aluminum floor models also come with a separate bag for the floor and extra accessories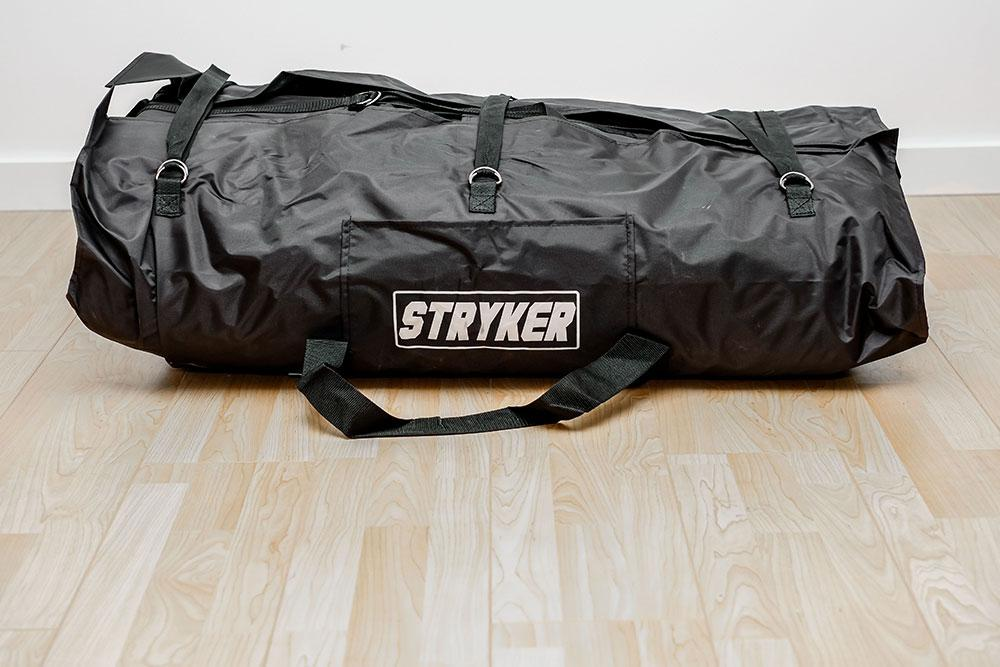 — Essential bags are placed on the boat's sides for fast and easy access to smaller important items.
Scotty Mounts are essential inflatable boat accessories for our inflatable boats designed to securely hold different equipment in place while on the water. Scotty mounts are included with all the Scotty accessories we offer on our website:
— Rod holders are designed to hold fishing rods in place while trolling or at anchor.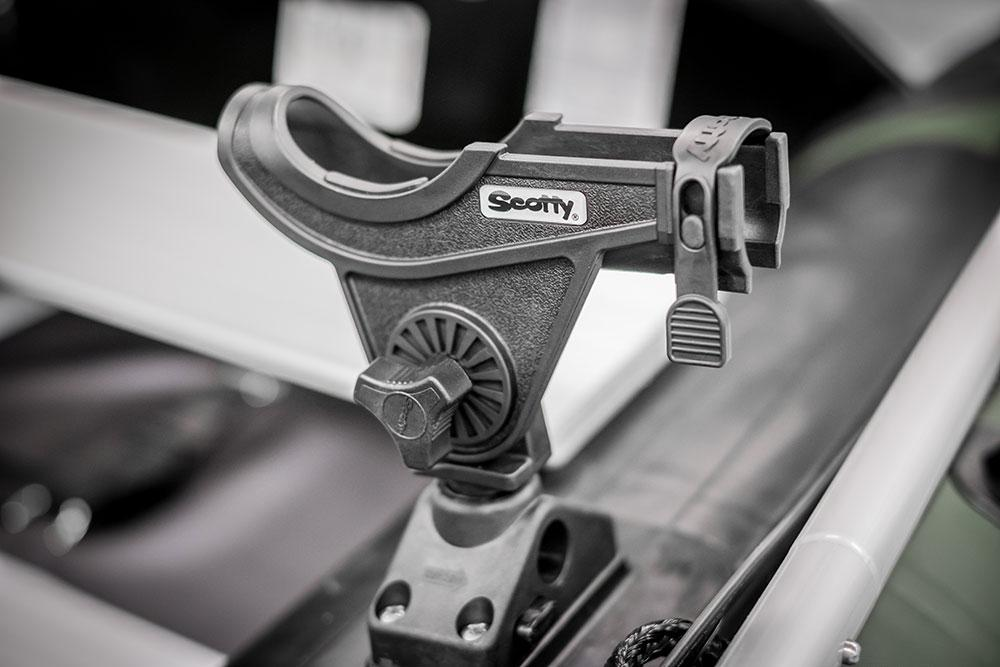 — Downrigger mounts are designed to attach downriggers to the boat.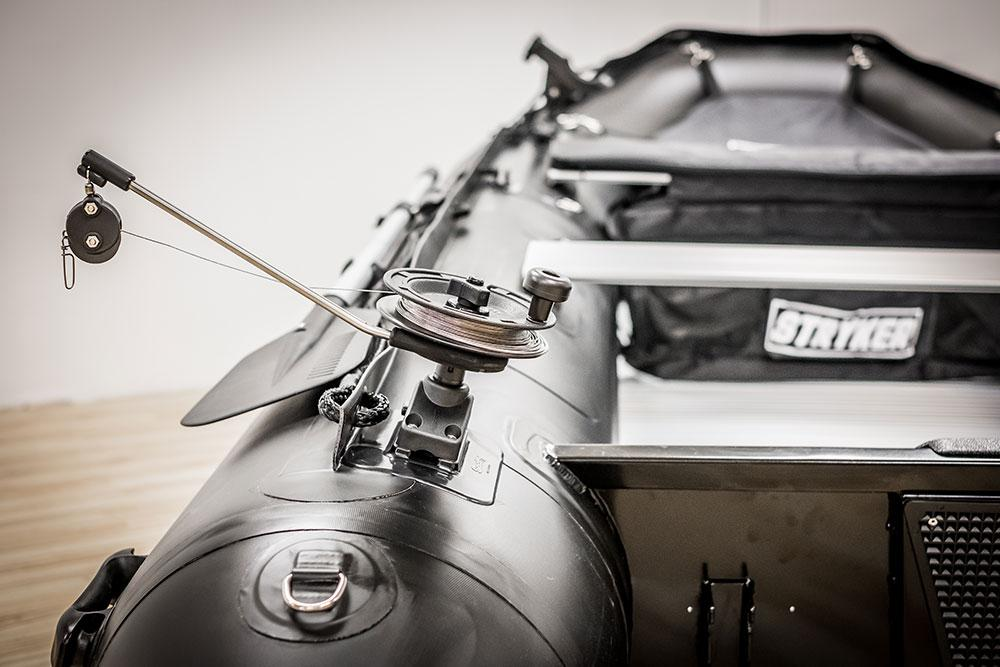 — Cup holder mounts are designed to hold beverages securely while on the water.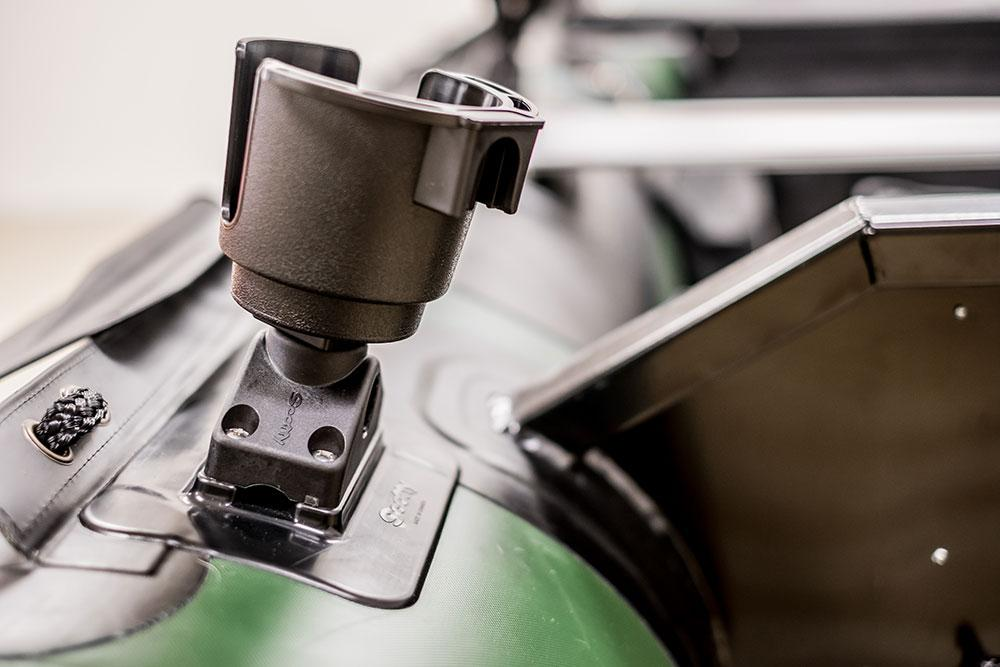 — Anchor mounts are designed to securely store and deploy an anchor. They can be mounted on the bow, stern, or sides of the boat.
— Fish finder mounts are used to securely attach a fish finder to the boat.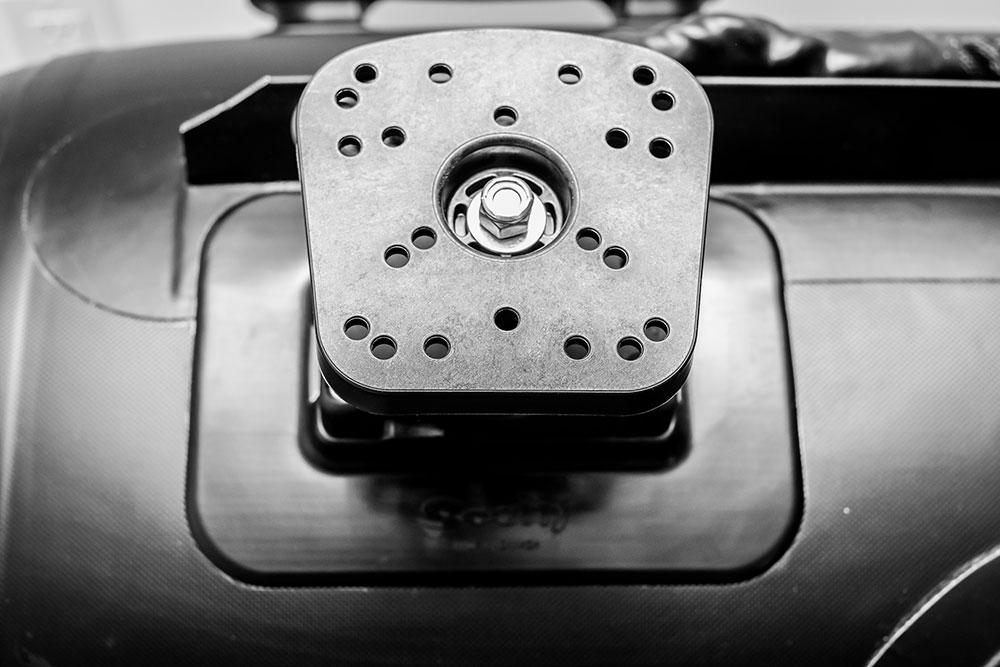 Boat consoles are inflatable boat accessories typically located at the boat's helm and provide a centralised spot for the boat's controls and instruments, which makes it easier for the operator to control the vessel when on water.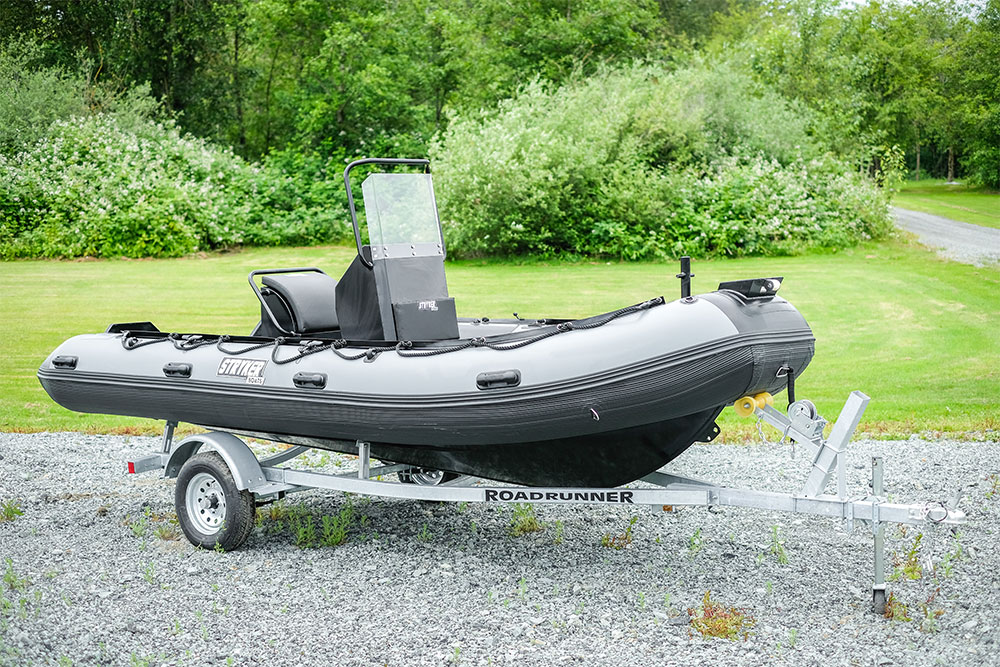 Additionally, they provide storage and help protect your boating equipment from exposure to water. They also offer protection from other elements, such as sand and wind. 
Trailers are designed to support your boat in movement while transporting your boat to and from the water. They make it easy to take the boat with you wherever you go, which makes them a necessary accessory. 
Oars are included with your boat purchase are sized according to the length of your boat. If you lose yours, no problem, we sell them by the pair. Even with an outboard on your boat they're great for rowing or if anything was to happen to your outboard (failure or run out of fuel) you can use them in an emergency.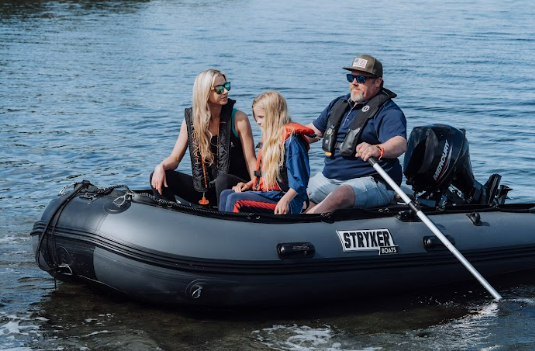 Swim ladders are valuable Inflatable boat accessories if you plan on jumping into the water for swimming or snorkelling. They are mounted to the side of the boat and allow you to quickly climb back onto your boat while in water. 
A repair kit is included standard with all of our inflatable boats. It has all the necessary tools to make minor repairs to your boat while on the water. It's essential to always keep a repair kit on board your boat, as you never know when you might need it. They include patches and adhesives to fix small punctures in your boat's inflatable material as well as a valve tightening tool.
A drain valve is a small but important Inflatable boat accessory. It allows you to drain water from your boat after use. They are typically located in the lower part of the boat's hull and are opened to quickly release any water that has accumulated inside without much effort. There are a variety of drain valves available such as the original drain valve,  plug only drain valve, and gate style drain valve that can be used according to your preference, requirement and budget. 
A sunshade bimini is a collapsible fabric top typically mounted on a metal frame attached to the boat's deck to provide shade. It comes in various sizes and can be easily removed or installed on the boat. All of our boats have the attachments installed at the time of build. Models such as HD & PRO include the bimini in the package. Find more information on how to use a bimini here.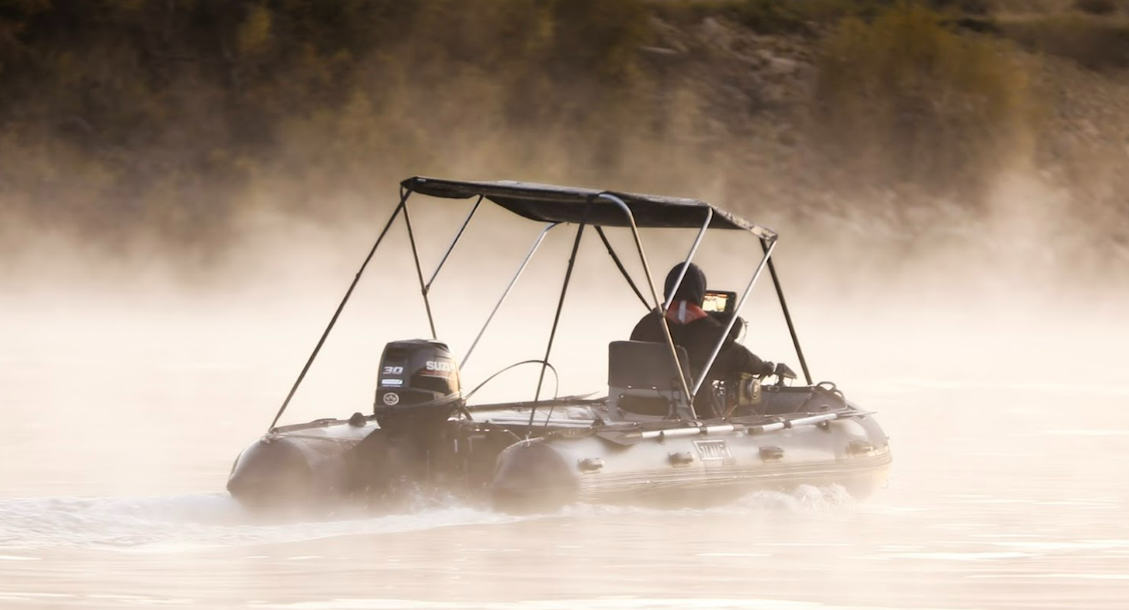 Investing in the right inflatable boat accessories can improve your boating experience. You'll enjoy the water in comfort and style with the right equipment. It's essential to research, choose products designed for your specific inflatable boat model, and follow the manufacturer's instructions for proper installation and use.
If you're ready to enhance your boating experience, check out our online store for a wide selection of inflatable boat accessories. We offer a range of products to meet your boating needs, from pumps and launching wheels to mounts, seats, and more.
Please contact us if you have any questions or need help selecting the right Inflatable boat accessories. Start shopping today and take your boating experience to the next level!