Here are 7 new features on the 2022 models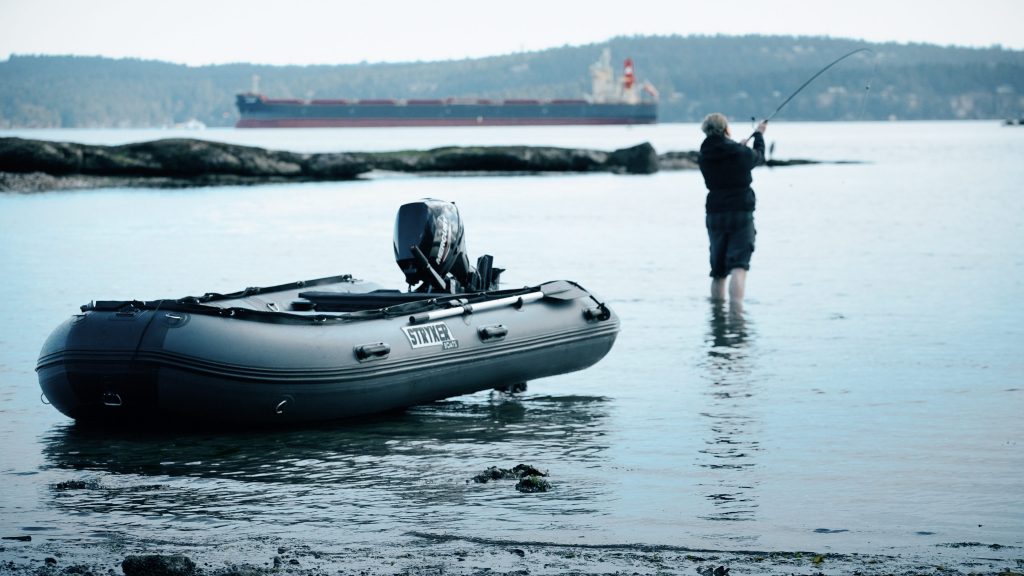 1. New Hull Design and how the water disperses outside the boat. We have introduced a 12-degree bow (available in sizes 380 and up). Ensure the water goes over the side to ensure passengers get splashed; our design of the bow is angled as aggressively to a point,
2. Industry-first one-piece aluminum transom, double-walled. We made sure there's no point in failure for this option, as opposed to the traditional wood aluminum used in the past, competing companies on the market.
3. We partnered with Scotty Fishing products, a local company in Victoria, British Columbia, Canada. We have their mounts preinstalled on all of our Stryker Boats to plug and play up to 30 different accessories. On the boat is our crab puller (trap-ease), fish finder mounts for a Garmin Striker fish finder (an excellent choice for an inflatable boat, 2 cup holders for your morning and afternoon beverage of choice, we took it for our Yeti cups filled with coffee.
4. Preinstalled Bimini mounts at the factory to ensure you can add a canopy anytime to protect yourself from the rain and sun.
5. We use the most robust German Mehler fabric with our signature, Stryker Shield, for extra bottom protection. Also, to prevent the seams from coming apart, Thermowelded is done. At the same time, the traditional glued seams on other competitors' boats are on the market today.
6. Additionally, we also have installed lots of d-rings throughout the boat for tie-downs for anything, i.e. such as your camping gear.
7. We have even included a heavy-duty lifeline (it's all in the details with a Stryker Boat)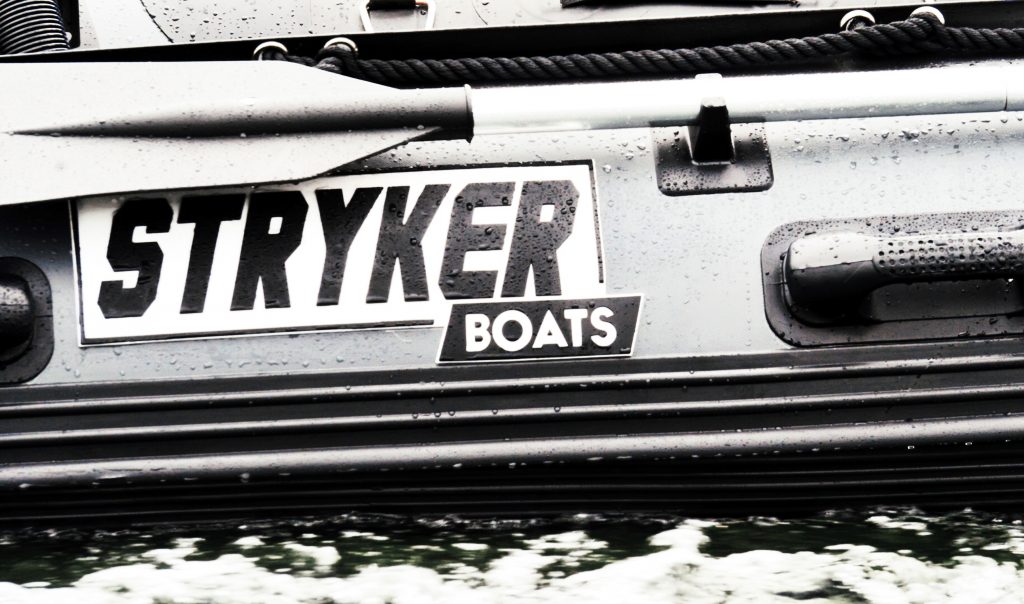 Check out our YouTube Channel for get informational videos
NEW 2022 Stryker Boats Features
Check out our Social Media channels for updates
Facebook: Stryker Boats – Home | Facebook
Instagram: Premium Inflatable Boats (@strykerboats) • Instagram photos and videos
TikTok: Stryker Boats (@strykerboats) TikTok | Watch Stryker Boats's Newest TikTok Videos