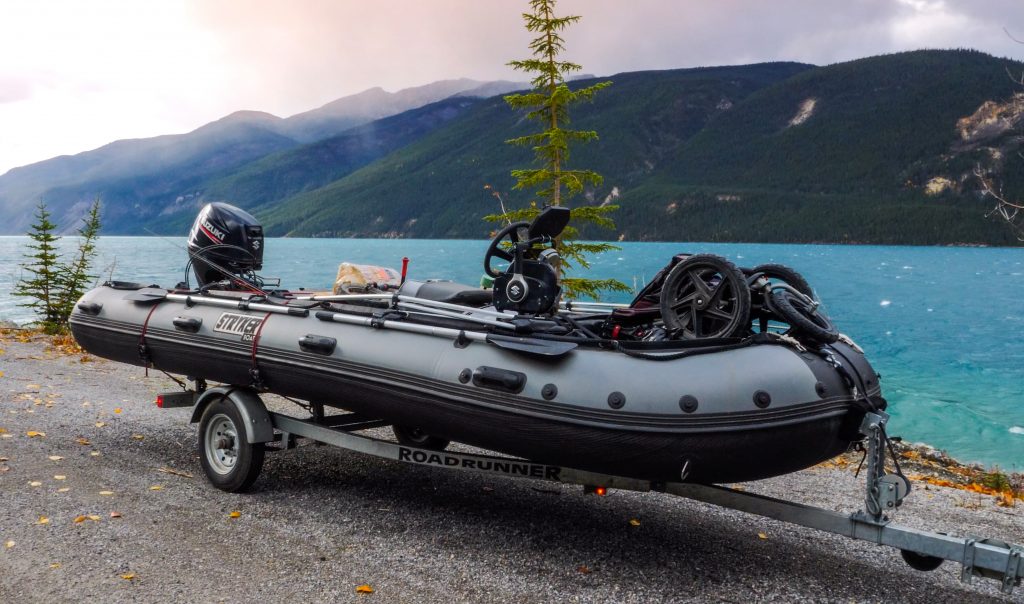 9 top reasons why to choose our Inflatable Boats: 
1. We are the industry first to create and design a One-piece aluminum transom feature. In contrast, our competitors use wood-wrapped transoms. One piece of aluminum transom has no chance of rotting or failure when switching to a top-notch product.
2. Partnership with Scotty Fishing Products, and we offer their bases preinstalled at the factory. We do this to allow you to plug and play up to 30 different fishing accessories on Stryker inflatable boats.
3. We have preinstalled D-rings throughout our boat for tying off at the dock or adding accessories that can be tied down.
4. We added a military-grade interior and exterior lifeline for your safety.
5. We have extra material around the seating area and under the boat's hull for your added protection.
6. Our boats have Bimini mounts preinstalled at the factory to allow you to add a Bimini top. In addition, all our HD and PRO's come with a Bimini in the box for your convenience.
7. All tubes are Thermo welded together, which means no glue=no chance of failure!
8. We added Stryker Shield to the bottom, which is a 20cm of corrugated rubber for extra bottom protection on LX and HD models. For PRO, the entire base is wrapped in corrugated rubber for shallow water use.
9. We have added incredible value at the factory, allowing you to have a premium product without breaking the bank. Why? If you decided to add these features after the fact, it would cost you an extra few thousand dollars; we want to make it a better investment, we included these in our inflatable boat cost!
Check out our YouTube video!
Check out our Social Media accounts for updates and fun content!
Facebook: Stryker Boats – Home | Facebook
Instagram: Premium Inflatable Boats (@strykerboats) • Instagram photos and videos
TikTok: Stryker Boats (@strykerboats) TikTok | Watch Stryker Boats's Newest TikTok Videos