Inflatable and aluminum fishing boats have distinct features that suit different uses. If you're debating which is better for your fishing needs, we can help break down the main differences between the two.
Read on to learn more about inflatable and aluminum boats.
Inflatable vs. Aluminum Fishing Boats
There are a few key differences when choosing between inflatable and aluminum fishing boats. Here's some information that can help you decide which type of boat is best for your fishing adventure
Aluminum Fishing Boats
Aluminum boats are durable, strong, and reliable. They have higher corrosion resistance than inflatable boats, which gives them a longer lifespan.
Because they are made of aluminum, they are less likely to puncture. They are powerful and can absorb the energy of impact, preventing damage.
If an aluminum boat does become damaged, it is easy to repair. Aluminum boats also require very little maintenance.
Aluminum boats are lightweight, which makes them easy to launch, load, and tow around.
They are a great option if you need a vessel that can withstand rigorous or rocky waters.
Inflatable Fishing Boats
Inflatable boats are also strong and durable. It is difficult to puncture an inflatable boat because they are made from strong, durable, abrasion-resistant PVC fabrics that can withstand most impacts.
They are as safe and stable as traditional fishing boats and can carry as many as six to eight people.
Another great note about inflatable fishing boats is that they cannot sink when punctured. They are specifically designed with multiple air chambers that hold air if other chambers begin to leak.
Inflatable fishing boats are also highly stable. You can stand up in them and move around in them very quickly.
Inflatable boats are compact and lightweight. They are easy to transport and put into storage after a fishing adventure.
Inflatable boats are also an excellent option for water sports and activities like fishing. Many inflatable boats even come with fishing accessories like fishing rod holders and fish finders.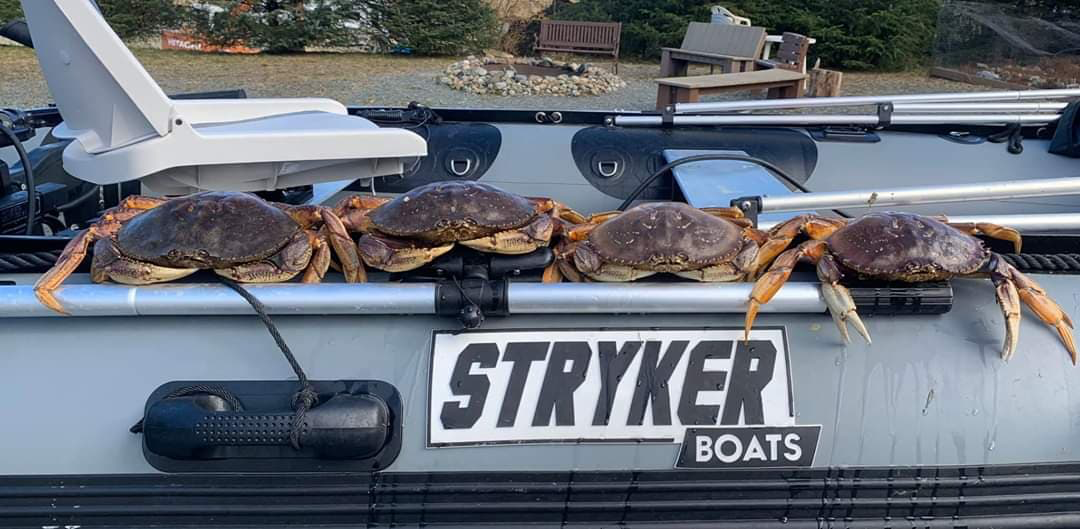 Which One Should I Choose for Fishing?
Inflatable and aluminum boats both have their pros and cons. The one you decide on depends entirely on your fishing adventure needs. 
One advantage of inflatable fishing boats is that they tend to be more lightweight, which makes them easier to maneuver in shallow waters or when launching from the shore. They're also generally more affordable than aluminum fishing boats, making them an excellent choice for beginners or those on a tight budget. While aluminum fishing boats typically have a longer lifespan and are more robust, inflatable fishing boats are the best option if you want something portable, durable, and affordable.
Aluminum boats are generally more durable and can withstand rougher conditions, making them a better choice for those who fish in rough waters. On the other hand, inflatable boats are easier to handle, store, and move around because of their lightweight. You can fit them in your trunk or on the top of your car.
Maintenance on inflatable boats takes more work than on aluminum boats, as you must take proper precautions to ensure they don't get damaged while in storage. On the other hand, aluminum boats tend to be more enduring and require less maintenance than inflatable boats. 
Many factors go into deciding if an inflatable is the perfect choice for you. But, if you are in the market for a boat that is compact, affordable, convenient to put into storage, and easy to transport, we suggest investing in an inflatable boat.
We Build High-Quality Inflatable Boats That You Can Rely On
Stryker Inflatable Boats builds the safest and most well-equipped boats in the industry. Our passion is being on the water – we use this passion to create boats that suit all your needs. We offer built-to-order boats with every component chosen by you.
If you have been considering buying an inflatable boat or have questions about inflatable boats in Canada or the United States, check out our premium, high-quality, and affordable inflatable boats at Stryker Boats. 
When it comes to inflatable boats in Canada and the United States, no one does it better than our experienced team.
To find out more about Stryker Boats, don't hesitate to reach out and contact us online. 
You can also email us at [email protected] or on the phone at 1.604.783.5774 and toll-free at 1.844.322.BOAT (2628).
Inflatable boats have many benefits; getting one can be an excellent investment. Here's a list of 9 advantages of an inflatable boat that will convince you to get one immediately.